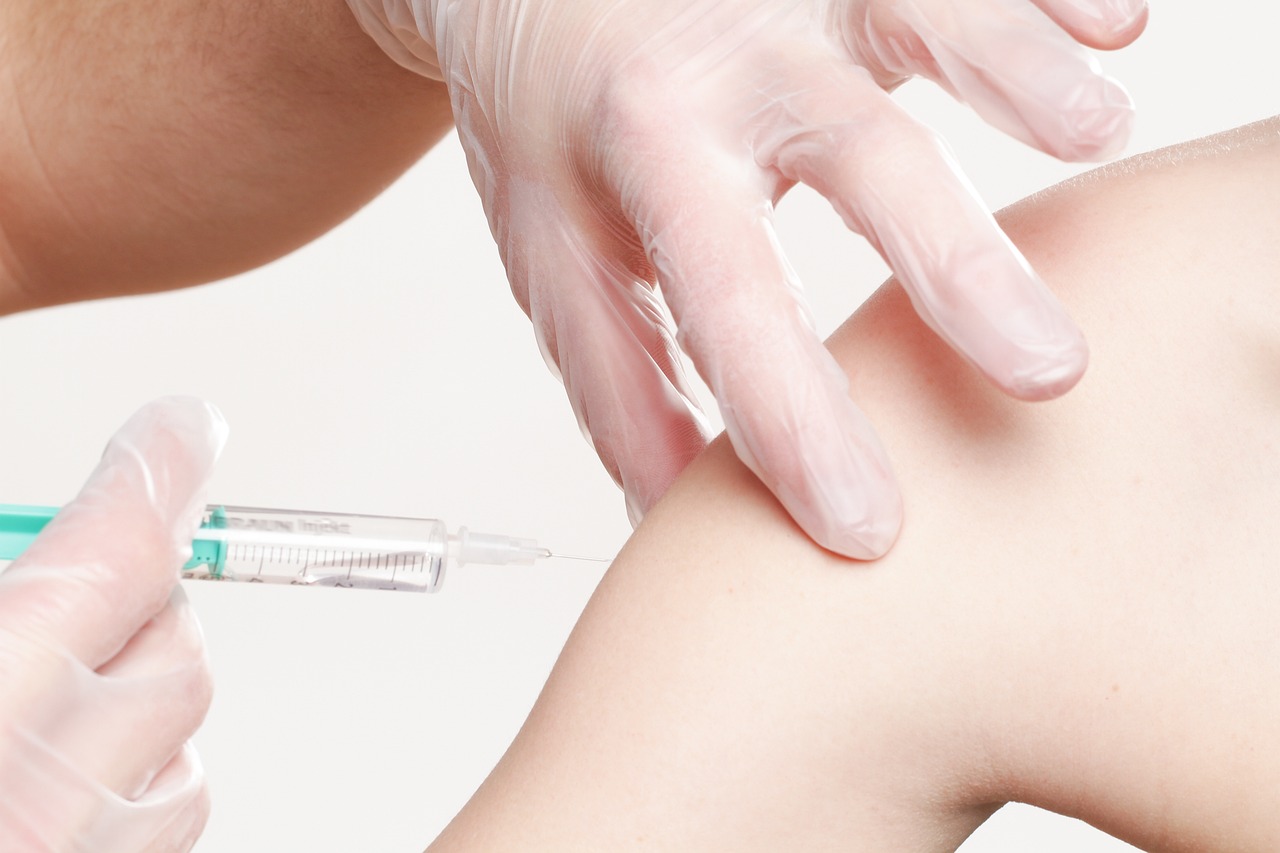 Overview
Transmission: Fecal-oral.
Incubation Period: Average 28-30 days (range 15-50 days).
Symptoms: Anorexia, vomiting, abdominal pain, fatigue, followed by jaundice. Severity of illness increases with age.
Infectious Period: 14 days prior to onset of jaundice to seven days after onset of jaundice. Infants can excrete virus in the stool for longer periods of time.
Epidemiology: Since the mid-1990s, the number of hepatitis A cases reported in the U.S. has fallen sharply due to routine childhood vaccination for hepatitis A.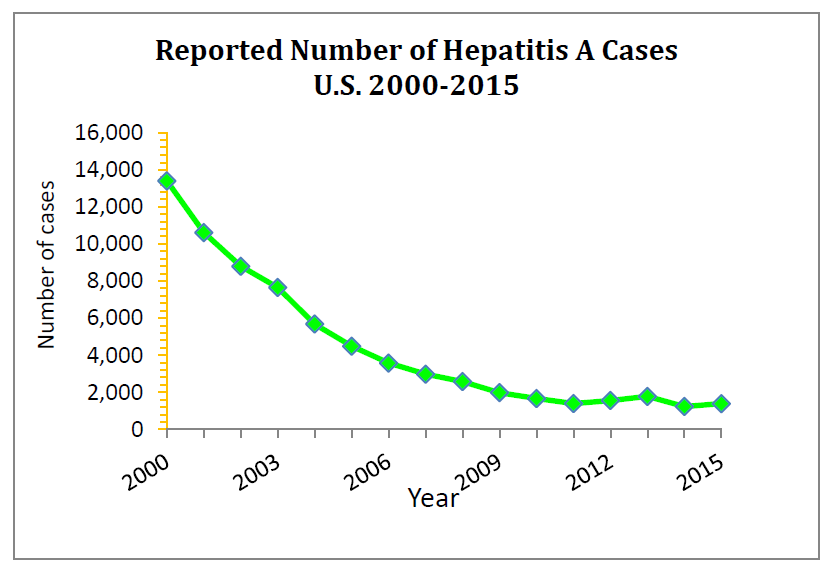 Diagnosis
Positive hepatitis A IgM and markedly elevated ALT and AST (hundreds to thousands) are diagnostic of acute hepatitis A. False positive hepatitis A IgM is common; in the absence of illness and/or elevated liver enzymes, hepatitis A IgM is not significant.
Vaccine Recommendations
Two doses of hepatitis A vaccine, given six months apart after age 12 months are approximately 99% effective at preventing disease. One dose is approximately 95% effective.
Although most children in the U.S. have received hepatitis A immunization, many adults are susceptible. Hepatitis A vaccine is routinely recommended for international travelers, men who have sex with men and people with pre-existing liver disease (including hepatitis C). However, there is currently no recommendation for routine immunization of adults.
Infants and very young children usually show no signs of hepatitis A. Families who adopt infants or young children from developing countries should be vaccinated.
Post-Exposure Prophylaxis
Unimmunized household, sexual and close contacts of people diagnosed with hepatitis A should receive post-exposure prophylaxis. The following regimens are recommended:
Healthy people age 12 months to 40 years who have received no previous doses of hepatitis A vaccine should be vaccinated as soon possible after exposure.
Infants younger than 12 months, people older than 40 years and people with chronic illness should receive immune globulin 0.02ml/kg within 2 weeks of exposure. People who have had at least one dose of vaccine do not need immune globulin.
Post-exposure prophylaxis may not prevent acute hepatitis A. Counsel exposed people to practice good hand washing after using the toilet and before preparing food.