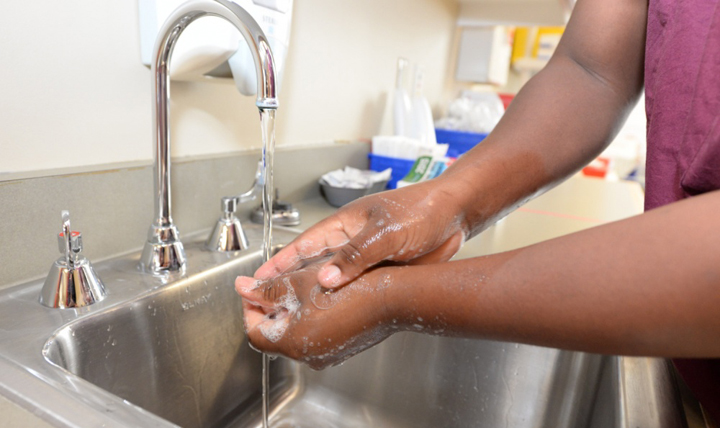 Requested actions
Be aware of an increase in extensively drug-resistant (XDR) Shigella infections (shigellosis) reported through national surveillance systems.
Test people with shigellosis symptoms with stool culture or culture-independent diagnostic test (CIDT).

If CIDT is positive for shigellosis, confirm with stool culture.
If you plan to treat with an antibiotic, perform antimicrobial susceptibility testing (CIDT is not sufficient).

Be aware of a local increase in drug-susceptible shigellosis, especially among people living homeless.
Report suspected and confirmed cases to the Health Department at the reporting line: 360-385-9400 during business hours, (360) 385-9400 and select option 3 after hours, or fax a form to (360) 385-3878.
Background
Shigellosis is an acute enteric infection. It is an important cause of domestically acquired and travel-associated bacterial diarrhea in the United States. A low infectious dose makes Shigella bacteria easily transmitted from person to person. Consider shigellosis in the differential diagnosis of acute diarrhea, especially in people who:
Recently travelled outside the United States.
Are younger than 5 years.
Have oral-anal sexual contact.
Live homeless.
Live with HIV or other immune-compromising conditions.
Shigellosis can be a mild, self-limited illness. When treatment is indicated (for people at risk for severe disease or with moderate to severe symptoms), select an antimicrobial agent based on the susceptibility profile of the individual isolate.
Centers for Disease Control and Prevention (CDC) is monitoring an increase in XDR Shigella infections (shigellosis) reported through national surveillance systems. In 2022, about 5% of Shigella infections reported to CDC were XDR strains, compared with 0% in 2015. CDC defines XDR Shigella bacteria as strains resistant to all commonly recommended antibiotics: azithromycin, ciprofloxacin, ceftriaxone, trimethoprim-sulfamethoxazole (TMP-SMX) and ampicillin. XDR Shigella strains can spread antimicrobial resistance genes to other enteric bacteria. Given these potentially serious public health concerns, CDC asks clinicians to vigilantly:
Suspect and report XDR Shigella infection to the Health Department.
Educate patients and communities at increased risk about prevention and transmission.
You can view CDC's full Health Alert Network (HAN) advisory.
Questions?
Contact Jefferson County Public Health at (360) 385-9400.